Effective dermocosmetic, certified, waterless formula, whey based
The benefits of an ancient cosmetic like whey are combined with modern cosmetics technologies, creating innovative and high-end skincare treatments. Certified by experts and beauty establishments, with respect for the environment. 
Learn why hundreds of women choose whey for their beauty routine

Fast shipping, guaranteed return, secure payments
98% of natural ingredients
We use almost exclusively organic ingredients such as oils and plant extracts. 
Made in Italy
The whole production is based in Italy. We use whey coming from the Parmigiano Reggiano production.
No animal testing
We only use raw materials with certified origin and not tested on animals
Susteinable pratice
We salvage and repurpose a waste product, we don't use water and we advocate for a circular economy and minimal environmental impact.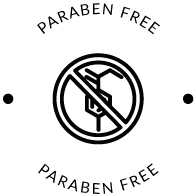 Parabens free
We don't use alcohol, parabens, palm oil, petroleum derivatives, silicones or artificial coloring
98% of natural ingredients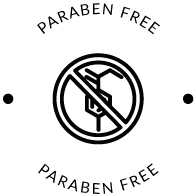 ANTI AGE LINE
Serum and Eye Cream
€ 64,00
ingredients
72% of whey
3 types of hyaluronic acid molecules
biomimetic peptides
blend of natural actives
benefits
reduces the appearance of fine lines
prevents the development of wrinkles
deeply hydrates
lightweight formula
brightens the skin
smooths and reduces blemishes

 
ANTI AGE LINE
Moisturizer
€ 68,00
ingredients
67% of whey

3 types of hyaluronic acid molecules

antiage peptides

antiage natural complex
benefits
reduces the appearance of fine lines
prevents the development of wrinkles
improves skin firmness and elasticity
promotes cell regeneration
protects the skin
deeply hydrates
Proven Effectiveness
sSince the first uses you will notice softer, more hydrated and smoother skin.
All our products are tested on a significant number of women in specialized labs, including the cosmetology centre of Ferrara's University.
The tests done on the antiage line show that, only after 5 weeks of use, there are visible improvements on the overall hydration, smoothness and elasticity of the skin. The ultrasonic scanner has revealed an increase of echogenic structures and skin density. This skin density growth is associated with an increase or a rearrangement of the derma's structures, collagen fibers, cells and extracellular matrix.
Furthermore, the 3D skin reconstructions show a statistically significant decrease in skin roughness in the profiles that participated to the test.
Wrinkle reduction
Sensible reduction of skin roughness after only 5 weeks of use.