DERMATOLOGICALLY TESTED FOR SENSITIVE SKIN
The anti-age moisturizer is an high concentration cosmetic. The high percentage of whey (over 67%), combined with a unique blend of actives, retains water and actives on the skin producing an hydrolipidic film that acts as a barrier and stops water evaporation. Furthermore its anti-age properties slow down the skin's ageing process boosting cellular regeneration and reduce the appearance of wrinkles.
67% whey (completely replacing water)
Three types of hyaluronic acid (hydrating and restorative of the cellular matrix)
Birch water from nordic forests (prebiotic, hydrating, with hight energetic value)
Argan oil (smoothing and antioxidant)
Marula oil (hydrating and nourishing)
Biomimetic peptides (lifting effect)
Anti-age peptides (densifying and anti-age)
Natural complex (anti-age effect)
Grape seeds extract (renewing effect)
It's fundamental to use the mosturizer consistently to achieve smooth and soft skin. The unique blend of actives, combined with the high percentage of whey, have the property of retaining water and actives on the skin producing an hydrolipidic film that acts as a barrier and stops water evaporation. The effect of whey and hyaluronic acid fights the skin's loss of firmness giving it more plumpness and elasticity, contributing to keep it healthy and diminishing irritations and blemishes. The anti-age properties slow down the skin's ageing process boosting cellular regeneration and reduce the appearance of wrinkles. Lab tests show how, after 5 weeks of use, you can observe statistically significant improvements in skin's overall hydration, firmness, strenght, elasticity and a decrease in skin roughness.
Whey, Glycerin, C13-15 Alkane, Isoamyl Laurate, Propanediol, Betula Alba Juice, Polyglyceryl-3 Cetyl Ether, Betaine, Simmondsia Chinensis Seed Oil, Coco-Caprylate Caprate, Squalane, Argania Spinosa Kernel Oil, Niacinamide, EthylhexylStearate, Oryza Sativa Starch, Vitis Vinifera Juice, Acetyl Hexapeptide-8, Allantoin, Agrimonia Eupatoria Extract, Potentilla Erecta Root Extract, Yeast Extract, Vaccinium Angustifolium Fruit Extract, Sesamum Indicum Seed Oil, Palmitoyl Hexapeptide-19, Polyglycerin-6, Sodium Hyaluronate, Tocopherol, Polyglyceryl-6 Oleate, Cetearyl Alcohol, Glyceryl Stearate, Xanthan Gum, Lecithin, Sclerotium Gum, Pullulan, Succinic Acid, SodiumPhytate, Ethylhexylglycerin, Chlorphenesin, Phenoxyethanol, Benzyl Alcohol, Parfum, Tocopheryl Acetate.
To achieve maximum results you should apply the moisturizer everyday, morning and evening. Apply on cleansed and dry skin, possibly after the serum. Take a pea size amount and distribute it on forehead, nose, chin, cheeks and neck. Massage it on the skin with light circular movements using your fingertips.
The movements should go from the center of the face to the sides and from the bottom to the top. On wrinkles you should move in the opposite direction from where they formed, for example, on the wrinkles that develop vertically you should move horizontally, on those that develop horizontally you should always move vertically, from bottom to top.
Delivery time 3 – 7 working days.
Free delivery for orders over € 50
Free returns within 30 days
Read our FAQ for more information on international shipping, rates and returns.
98% of natural ingredients
We use almost exclusively organic ingredients such as oils and plant extracts. 
Made in Italy
The whole production is based in Italy. We use whey coming from the Parmigiano Reggiano production.
No animal testing
We only use raw materials with certified origin and not tested on animals
Susteinable pratice
We salvage and repurpose a waste product, we don't use water and we advocate for a circular economy and minimal environmental impact.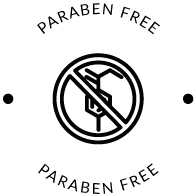 Parabens free
We don't use alcohol, parabens, palm oil, petroleum derivatives, silicones or artificial coloring
98% of natural ingredients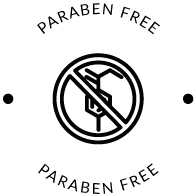 Effective anti-aging
After every application:
Your skin will immediately feel hydrated, smoothed, nourished and silky at the touch. You could feel the serum's lifting effect slightly stretching the skin in the most critical areas.
After 5 week of use:
The tests* conducted show a substantial reduction of fine lines and a significant increase of skin elasticity and hydration. Furthermore the studies have highlighted a boost in skin density and a rearrangement of the derma's structures, collagen fibers, cellules and cellular matrix.
*tests conducted in certified labs on a significant group on women with different skin types.
Effectiveness on nasolabial wrinkles and chin
Effectiveness on redness and irritation of the skin of the face
Try the whole anti-age treatment
The full anti-age treatment, lifting and hydrating to take care of your skin. An effective and complete treatment that targets signs of ageing with its formulation, plumping deeper wrinkles for a younger appearance. The serum's high concentration, united with the moisturizer's hydrating effects, it's the perfect combination to take care of your skin and see tangible improvements every day that goes by.
The benefits of whey combined to modern technologies in natural cosmesis taken to the nth degree
Try the Benefits of Whey on your Skin
The cosmetic and therapeutic properties of milk are known since ancient times.
From Cleopatra to Poppea, who loved to immerse themselves in it to achieve physical wellness and to keep their skin beautiful, young and hydrated. Today whey still has these properties and it's used to produce high-end cosmetics and to treat various skin diseases.